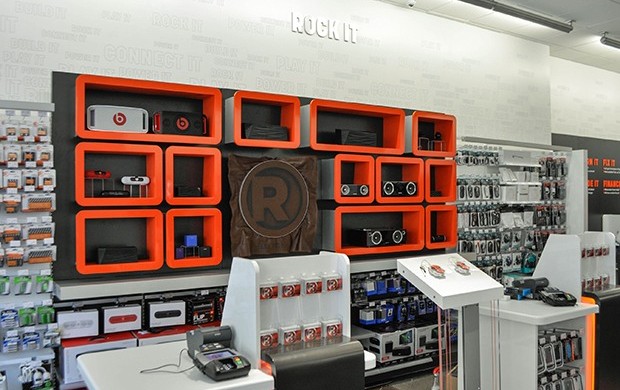 Contacts:
Nona Cruz / Public Relations – (734) 429 – 0001
Ralph Page / Executive Manager – (734) 429 – 0001
Alpha Wireless Brings RadioShack's New Concept Store to Saline, Michigan.
New RadioShack Store Opens Friday May 30th, 2014 featuring top brands and an interactive experience.
Saline, Michigan, May 23, 2014 – RadioShack and franchise partner Alpha Wireless will open an upgraded RadioShack store in Saline on Friday, May 30th at 4 p.m. Alpha Wireless has been a part of the Washtenaw County community and the city of Saline since the inception of the corporation over 18 years ago. The new RadioShack store can be found at 733 West Michigan Ave. in Saline, Michigan at the Riverside Shopping Center next to Alpha Wireless a Sprint Authorized Retailer.
The RadioShack features an upgraded shopping experience, which showcases RadioShack's new look and incorporates interactive areas designed to help shoppers improve their technology profile. The new interactive experience includes:
A speaker wall controlled by in-store tablets where customers can shop and compare 13 different speakers
Interactive displays that enable shoppers to compare products, including headphone demo stations where they can listen with leading brands like SOL REPUBLIC, Skullcandy and Beats by Dr. Dre; a remote control (RC) toy exploration center; and a GoPro camera display, demonstrating the capabilities of several camera models
Technology that makes shopping interesting and playful, such as touch screens and apps to help shoppers understand product benefits
Newly configured displays highlighting in-demand brands like Apple, HTC and Samsung, as well as mobile carriers such as AT&T, Sprint and Verizon
Helpful, informative RadioShack staff who can answer shoppers' questions about hundreds of products and services and direct customers to the items that meet their specific needs
A Do-It-Yourself station where consumers can plan projects with the helpful advice of store associates
RadioShack and its franchise partner Alpha Wireless are opening highly experiential stores in neighborhoods throughout the nation. These new stores reflect the company's strides toward reinvigorating its stores, revamping its product assortment and repositioning the brand.
Neighbors you are invited to come see the newer, brighter RadioShack in Saline.
BRING IT TO US AND LET'S DO IT TOGETHER + GET $10 OFF  your next qualifying purchase of $40 or more.*
About Alpha Wireless Inc.
Our success at Alpha Wireless has been built on a history of passionate individuals who are fully committed to serving our customers. Team Alpha has done this by building relationships within the community to encourage and advance the quickly developing field of technology. Alpha Wireless started in the early 90s and Team Alpha has helped thousands make the transition to newer updated devices. Our drive has been the premier provider of wireless communications solutions through relentless customer service. Alpha Wireless prides itself on a long standing history of assisting customers to ensure they feel confident, connected, and educated on the use of their new mobile devices and wireless technology. Team Alpha is very excited to announce to the residents of Saline and surrounding areas our new beginnings with Radio Shack.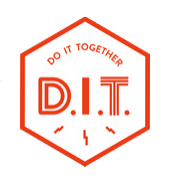 Alpha Wireless feels this is the perfect advancement for our business, and for our community to find the products they need to play, connect, and power their lives. Teaming with RadioShack, we can offer competitive pricing, while expanding on the services and products we currently offer. "Our goal with RadioShack is to make our iconic brand relevant to new segments of the consumer market, while reinforcing our commitment to the strong and loyal base of customers who have known RadioShack and Alpha Wireless for many years. We know that all of our consumers like technology when it makes their lives simpler, but they love technology when it make their lives fun." Hence our new motto "It can be done, when we do it together".
For more information on Alpha Wireless, visit www.alpha4g.com
About RadioShack Corporation
RadioShack (NYSE: RSH) is a leading national retailer of innovative mobile technology products and services, as well as products related to personal and home technology and power supply needs. RadioShack® offers consumers a targeted assortment of wireless phones and other electronic products and services from leading national brands, exclusive private brands and major wireless carriers, all within a comfortable and convenient shopping environment. RadioShack employs approximately 27,000 knowledgeable and helpful sales experts globally. RadioShack's retail network includes approximately 4,300 company-operated stores in the United States, over 270 company-operated stores in Mexico, and approximately 950 dealer and other outlets worldwide.
For more information on RadioShack Corporation, please visit www.radioshackcorporation.com; to purchase items online, please visit www.radioshack.com. RadioShack® is a registered trademark licensed by RadioShack Corporation.
News Media Contact: Media Relations, +1-817-415-3300, Media.Relations@RadioShack.com
About City of Saline
Strong community engagement, nationally ranked schools, rich cultural and recreational opportunities, a thriving downtown setting, and proximity to big-city amenities – they all contribute to a high quality of life in Saline. This vibrant community in southeastern Michigan blends historic small-town charm with leading-edge opportunities. Over the last 10 years, CNN/Money Magazine has recognized Saline three times as one of America's Top 100 Best Places to Live. Bloomberg BusinessWeek named Saline The Best Place to Raise Kids in Michigan in 2013. And Newsweek/The Daily Beast ranked Saline High School among the Top 300 Best High Schools in the Nation in 2011 and 2013. Visit us in Saline and discover why "It's Good To Be Here!"
For more information on the City of Saline, visit www.cityofsaline.org